22.03.2021
JPI Cultural Heritage launched its Strategic Research & Innovation Agenda virtually on 16th March 2021. With guest speakers from the European Commission and University College London, more than 270 participants from 30 countries joined us in the celebration across the internet. We are safe to say that the new publication is expanding its influence in the heritage research field.
Below are clips and the full playback of the event:
An Introduction to JPI CH and SRIA 2020
SRIA 2020 Interpretation
Full Playback of the Event
For the presentation slides of our speakers, you could find them here.
Since you are already here, why not click around and check out our new website the Heritage Research Hub? By creating an account from the top right corner, you could then publish news, events, documents, funding or training opportunities and open vacancies related to cultural heritage. You can even create a dedicated page to introduce your organisation or research project. If this sounds great to you, please do give it try!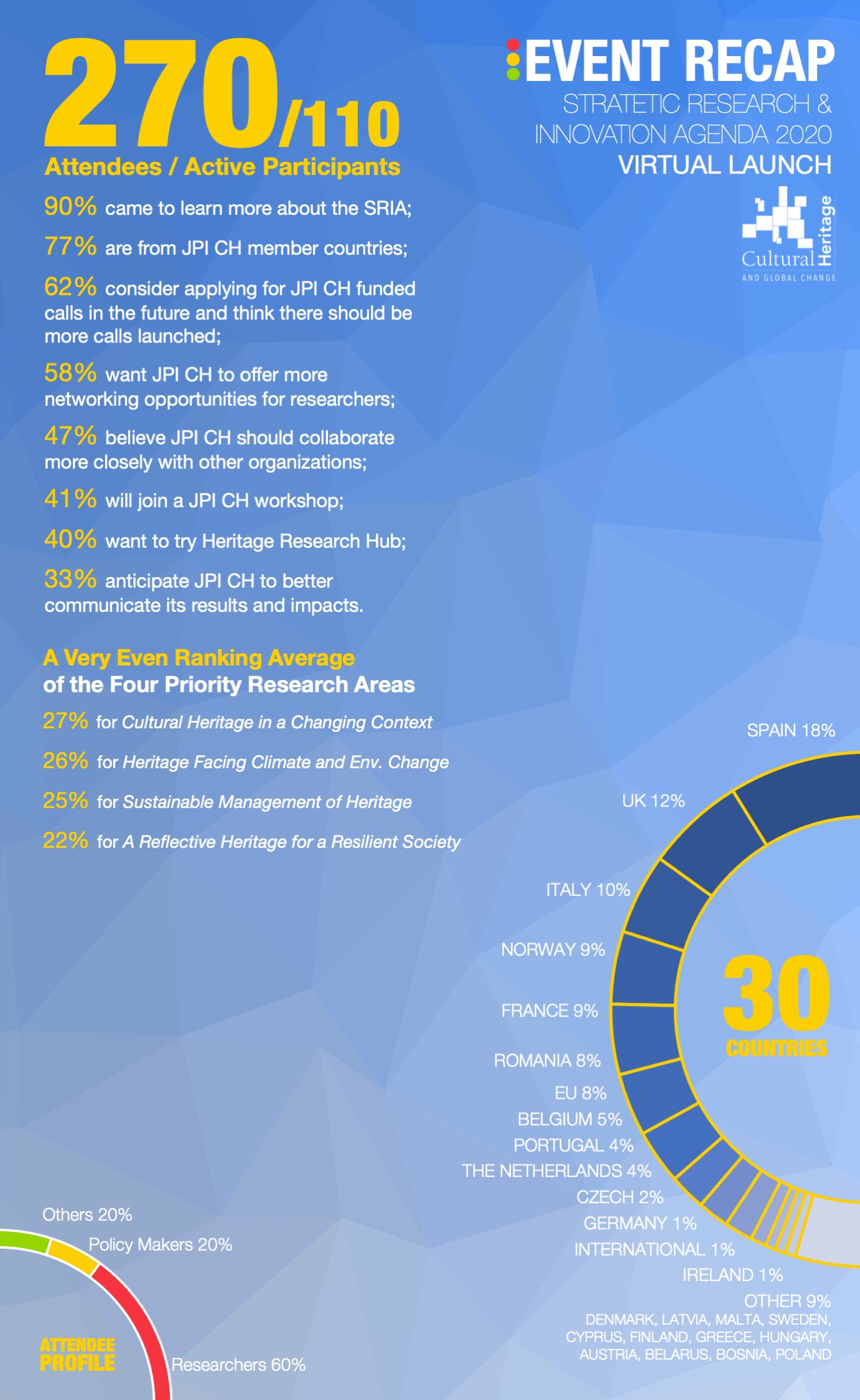 Documents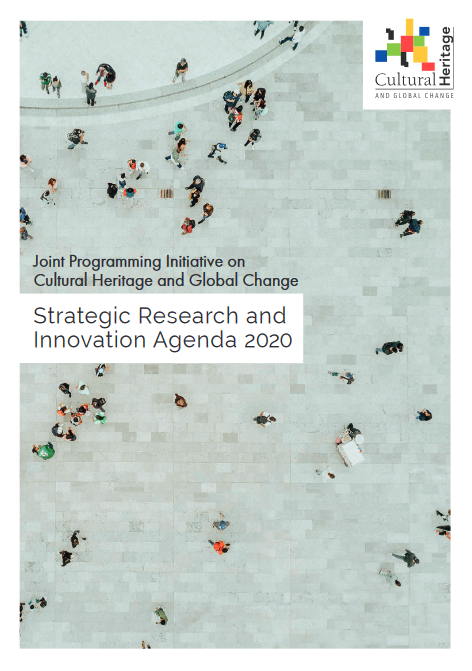 Digital Heritage
Intangible Heritage
Natural Heritage
Tangible Heritage
Strategic Research and Innovation Agenda 2020