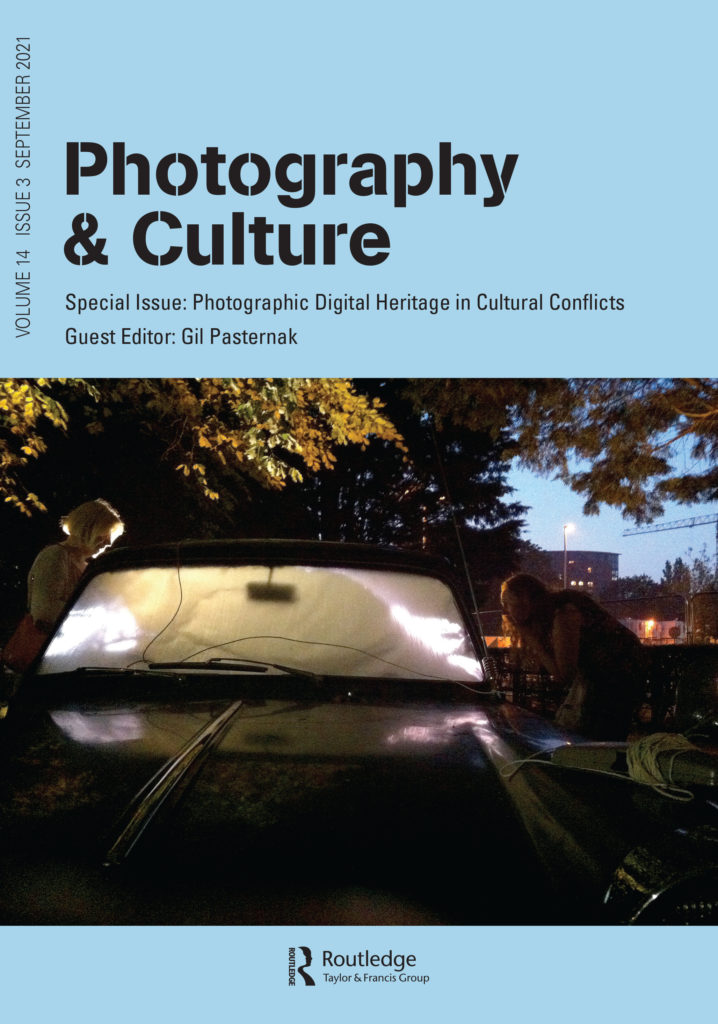 The September 2021 issue of the peer-reviewed journal Photography & Culture (volume 14, issue number 3) is a guest-edited special publication dedicated to explorations of photographic digital heritage in cultural conflicts.
Presenting case studies from Australia, Britain, Israel, Palestine, Russia and South Africa, it analyses how historical photographs, digital heritage, and cultural conflicts have become interlocked in multiple countries around the globe since the post-Cold War rising prevalence of digital technology, global interconnectedness, and liberal democracy. These related conditions, it is suggested, have informed the growing digital heritagization of historical photographs and the methods used for their digitization, safeguarding and dissemination.
The special issue therefore argues that the confluence of historical photographs and digital heritage must not be understood as a mere response to technological progress but as an articulation of politically-charged aspirations to capitalize on the common association of photographs with the past, to administer approaches to differing cultural values in a time of imposing liberal-democratic politics of consensus. The issue subsequently calls for the development of research into the various local and global political circumstances that have influenced the absorption of historical photographs into the realm of digital heritage, alongside the study of the digital photographic heritagization practices triggered by this very process.
The publication is available in print as well as online via the following link:
Gil Pasternak, ed. 2021. "Photographic Digital Heritage in Cultural Conflicts" (Special Issue). Photography & Culture 14(3).