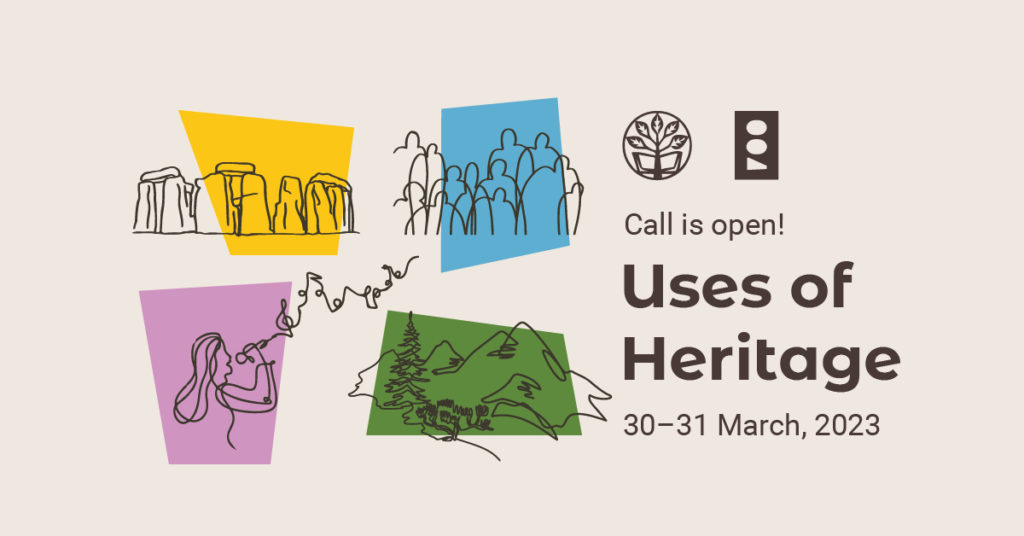 Study Circle "Place of Heritage in Interdisciplinarity" is pleased to invite proposals from people with an academic background, as well as activists and practitioners who work with heritage on different levels.

Topic: Uses of Heritage
Who: Nordic Summer University, "Place of Heritage in Interdisciplinarity" (Study Circle 1)
When: 30–31 March, 2023
Deadline: 5 February 2023
To apply: https://forms.gle/oJLqkN3e78EXmT1j7
The focus of the Winter Session is to explore the plurality of ways to understand and use heritage. The discursive division between the top-down Authorised Heritage Discourse (AHD) and the bottom-up, more inclusive, democratic understanding of heritage leads to polarisation of the term (Smith 2006). The AHD leaves out the diversity of heritage practices that lay behind the institutionalised understandings. Questions addressed in the symposia include, but are not limited to:
What are possible alternative or complementary understandings that might open more resources, practices and opportunities for heritage work?
How can the mundane, everyday practices and uses of heritage open for better representation of tangible and intangible objects, actors and practices of care?
Could heritage be researched and discussed without defining it and without losing the common ground?
We join the discussion introduced by the researchers in the field of critical cultural heritage studies (Smith 2006, Smith and Waterson 2012, Ashley and Frank 2016, Waterton and Watson 2015) and want to combine the theoretical approach with a practical point of view.
For more information, please see the channels below:
Facebook event: https://www.facebook.com/events/519971623321529
Study Circle's page: https://www.nsuweb.org/study-circles/circle-1-place-of-heritage-in-interdisciplinarity/ 
Full text of the call: https://usercontent.one/wp/www.nsuweb.org/wp-content/uploads/2022/10/CFP-Winter-Session-2023-Uses-of-Heritage.pdf