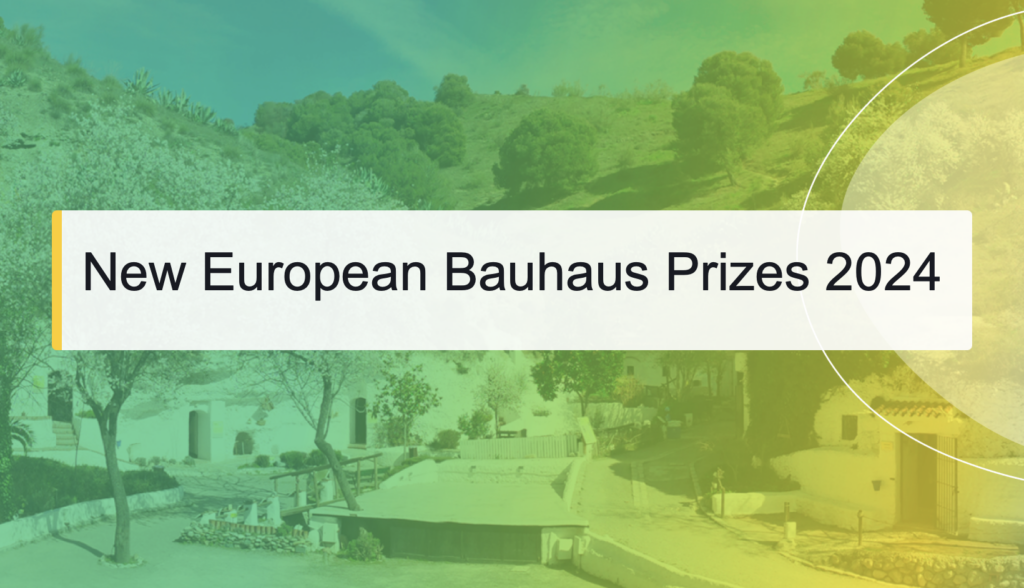 Applications for the New European Bauhaus Prizes 2024 prizes are now open. As every year, 20 exemplary innovative projects and concepts will be awarded in April 2024. Rewarding sustainability, aesthetics and inclusion, the NEB Prizes has attracted over 4500 submissions during the previous calls in 2021, 2022 and 2023 and awarded prizes up to 30.000 EUR to 52 winners across 4 categories: Reconnecting with nature; Regaining a sense of belonging; Prioritising the places and people that need it the most; Shaping a circular industrial ecosystem and supporting life cycle thinking. Existing projects as well as concepts and ideas can be submitted. In each of the four categories, two parallel competition strands are established:
Strand A: "New European Bauhaus Champions" will be devoted to existing and completed projects with clear and positive results.
Strand B: "New European Bauhaus Rising Stars" will be dedicated to concepts submitted by young talents aged 30 years old or younger.
This year, for the first time, we will welcome applications of projects and concepts in Ukraine in addition to EU Member States and the Western Balkans. The 'Special Recognition to Ukraine's Reconstruction and Recovery Effort' prizes will be dedicated to projects and concepts contributing to Ukraine's recovery and reconstruction in line with the New European Bauhaus values. Another new feature this year is a focus on projects and concepts from EU's regions facing socio-economic issues or challenges in the twin digital and green transition. Have a look at the New European Bauhaus Prizes 2024 Platform. All the details regarding the application process are included in the Guide to Applicants, available in all EU, Western Balkans languages and Ukrainian.