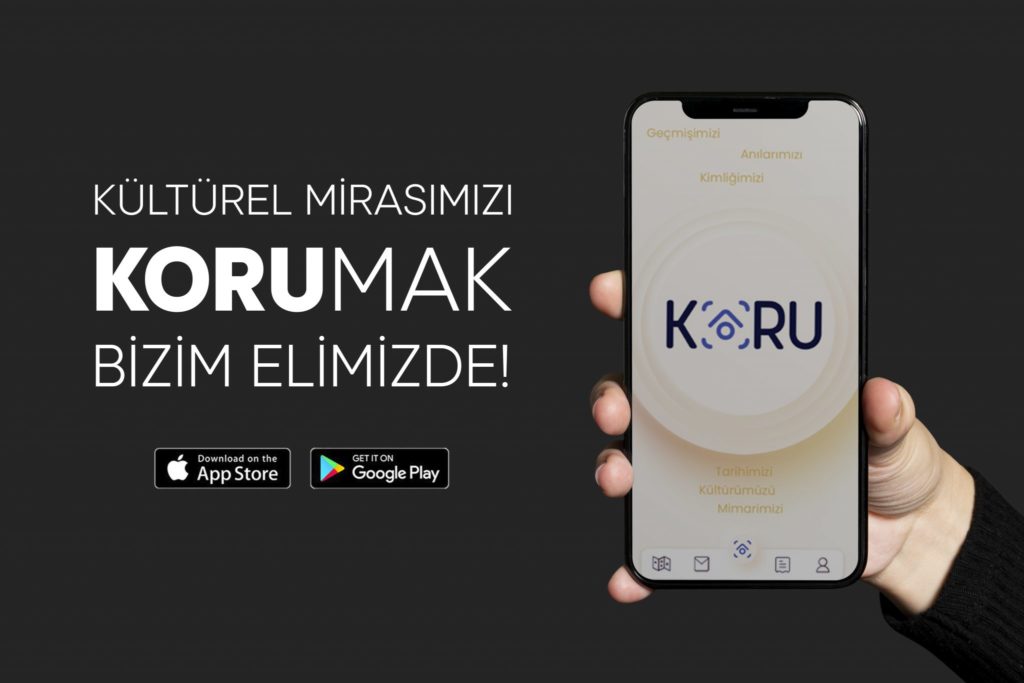 With the mobile application developed by the CITY-IZ Association, destructive interventions to cultural assets that need to be safeguard can now be reported to the relevant institutions in Turkey. A short film was also released to promote the application, which was prepared within the scope of the "A Stronger Civil Society to Conserve Cultural Heritage" project, funded  by the Republic of Türkiye Ministry of Foreign Affairs, Directorate for EU Affairs, with the support of the Third Phase of the Civil Society Support Programme (CSSP-III) of the European Union Civil Society Support Program.
According to the Izmir Cultural Heritage Strategy Data prepared within the scope of the project concerning the research conducted in Izmir, it was determined that 35% of the existing registered cultural assets needed to be restored. This rate is increasing day by day and tangible cultural assets are destroyed as a result of both natural and human-induced interventions.
How is the KORU Mobile Application used?
The use and the interface of the mobile application is quite simple. After opening the application, you can report in 4 steps as follows:
Complete and submit your profile information.
Select the location of the place where intervention is required.
Write the information about the notification and attach the photo/s.
Submit the notification.
How does the process work?
A preliminary examination of the notification is being made.
The notification is sent to the relevant institution.
The notification is evaluated by the relevant institutions.
The result is transmitted to the notification owner via the application.
Support the Campaign
The film, which was prepared within the scope of the #Bu BenimMirasım (#MyHeritage) social media campaign, was broadcast in different channels. In order to support the campaign, you can share the campaign film from the links below, download the mobile application, orsubmit a notification.