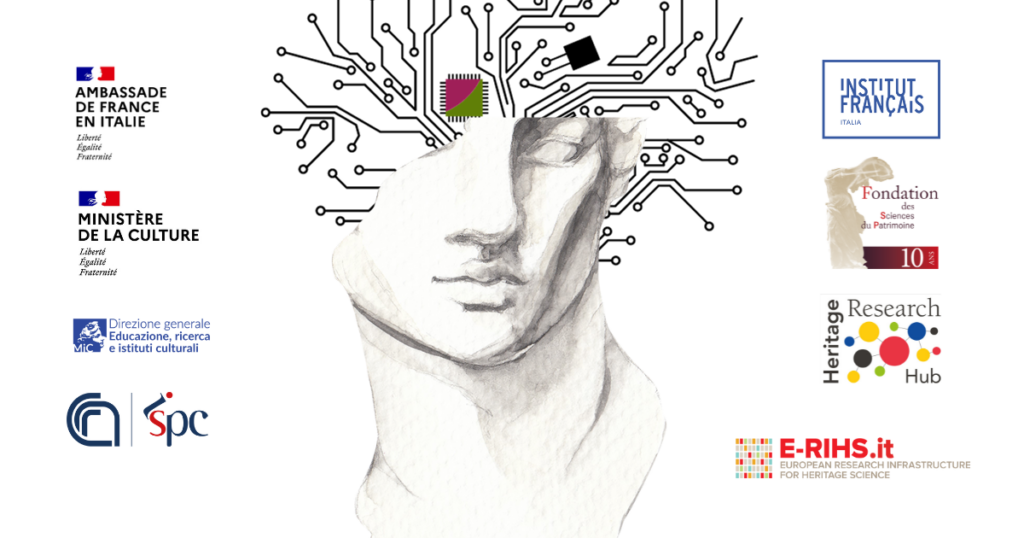 The IT-FR Cooperation for Heritage Science gathered online on the 19th of October, 2023, from 10:30 to 12:30, for its highly anticipated sixth seminar with the theme, "Hybridisation of human knowledge and digital technologies: Exploring the frontiers of digital imaging for cultural heritage research and intervention." This event brought together a diverse array of guest speakers and participants from Italy and France, with a primary focus on 3D modeling for the conservation and restoration of Cultural Heritage.
The seminar highlighted the dynamic synergy between human knowledge and cutting-edge digital technologies in the context of preserving and restoring Cultural Heritage. Experts from both Italy and France shared their profound insights and experiences in the field, shedding light on the innovative approaches being used to advance digital techniques in heritage science.
In addition to the engaging discussions, Mr. Julien Rocha, Officer for the Promotion of Cultural Heritage Research at the French Ministry of Culture, took the stage to present the "Entretiens du Patrimoine," a significant forthcoming event scheduled to be held in Paris and online from the 28th to the 30th of November. For those interested in exploring the program of the "Entretiens du Patrimoine," you can download the program by clicking here.
If you missed the sixth seminar or wish to revisit the discussions, you can access the recorded presentations on the IT-FR Cooperation on Heritage Science's official YouTube channel.
The 7th event of the IT-FR Cooperation will take place in Marseille and online next February 2024. To keep yourself posted about this and other new of the IT-FR Cooperation, check the Heritage Research Hub and follow us on Linkedin.
Ci vediamo presto, à la prochaine!