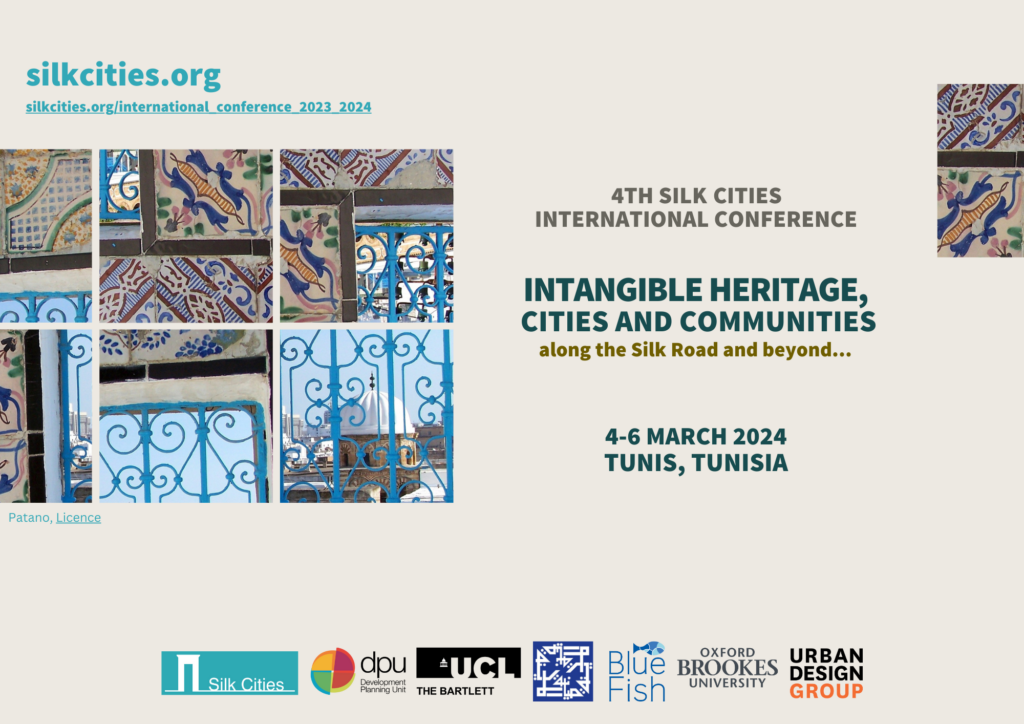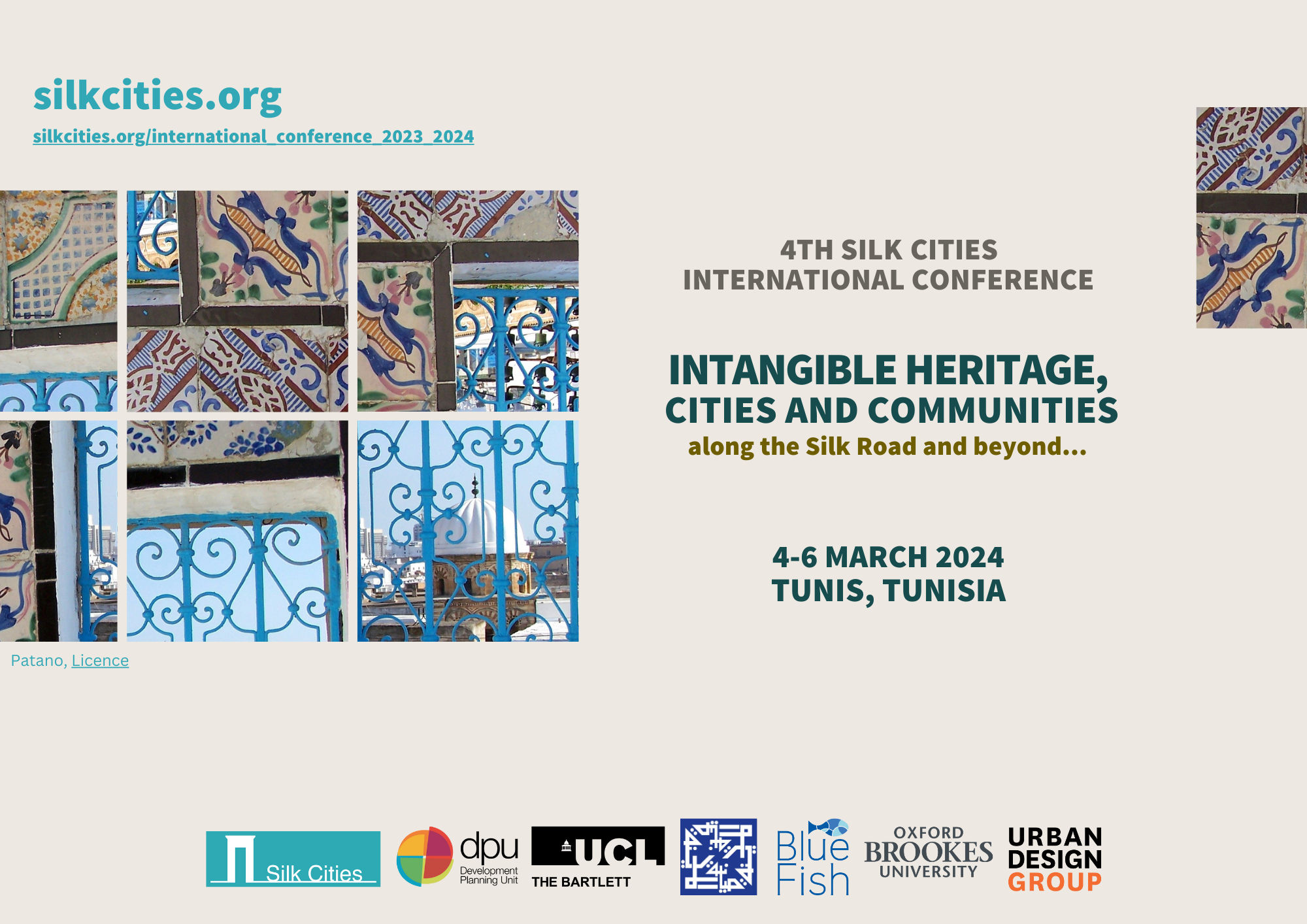 We are delighted to update you with the confirmed details of our upcoming conference 'Intangible heritage, cities and communities; along the Silk Roads and beyond'. Please see below, and kindly share with your network who might be interested in the subject matter.
CALL FOR ABSTRACTS
The Fourth Silk Cities International Conference
Intangible Heritage, Cities and Communities: along the Silk Roads and beyond…
4-6 March 2024, Conference days (academic & social programme)
Dar Lasram, Tunis, Tunisia
Conference website  &  silk-cities.org
Early bird abstract submission deadline: 31 August 2023
Early bird registration: 10 September 2023
Standard abstract submission deadline: 1 November 2023
Abstract submission link
Template for panel proposal link
Silk Cities is organising its 4th international conference with academic and professional support of our collaborators in Tunisia and the UK: The Bartlett Development Planning Unit, UCL; Association de Sauvegarde de la Médina (ASM); Blue Fish; Oxford Brookes University; and Urban Design Group.
This international conference seeks to bring together global knowledge to explore dynamics and relations between domains of intangible heritage and cities. It will foster international dialogues between multiple disciplines related to urban studies, art and humanities, social science, as well as resilience, disaster and heritage studies. The conference programme will include academic sessions, and social activities towards making the event a highly engaging intellectual and social experience. The conference themes are:
Cultural expressions of diverse communities
Dimensions of urban experience
Urban economy, temporal activities and everyday life
Intangible heritage, disaster management and resilience to disasters and disruptions
Urban governance, policies, instruments, and practices
Social mobilisation, future memories, and right to the city
Sustainable tourism, heritage, and local identity
Partnerships, cooperations, and participatory practices.
The conference is peer-reviewed by the scientific committee. The conference committee welcomes abstract proposals for papers and other forms of presentation, as well as proposals for panel discussions and special sessions.
Please do share this Call with your network and colleagues who might be interested in the subject matter.
For more details visit the conference website. For all enquiries, contact Conference team on info@silkcities.org. We are looking forward to welcoming you at the conference!
 Silk Cities Conference Team