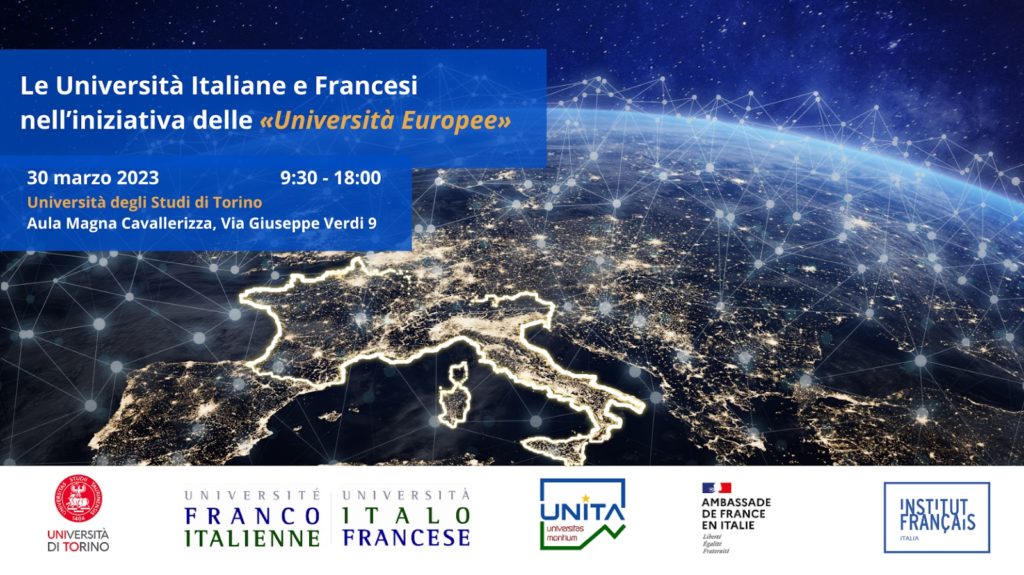 Institut français d'Italie is organising, with the University of Torino, the Unita European Alliance and the Università Italo Francese, a meeting dedicated to Italian and French universities in the European Universities initiative, which will take place on the 30th of March 2023 at the University of Torino (see the draft programme attached). With the objective of showcasing the multiple dynamics of these alliances, we hope that this meeting will raise awareness around concrete projects, existing alliances and initiatives being deployed in Italian and French universities in terms of mobility, research projects, projects aimed at territories, innovative teaching and forms of internationalisation of teaching within European alliances and student initiatives.
UNA-EUROPA, the European Alliance interested in cultural heritage and data science (with Università di Bologna and Panthéon-Sorbonne University) will indeed organise a workshop about New Innovative formats for Education (see attached document). This event will actually be streamed on this page, but we've also decided to create a Padlet (a virtual board) to gather online and face-to-face participants, in order to make that meeting more impactful. That board, which can be used as an online chat room, will allow anyone to share information and content about its own university/European Alliance, but also to propose new ideas, to face common issues and to share good practices related to the initiative.
Any researcher, professor or university staff is welcome, which is why we'd be very glad if you could communicate about it too (registration is required fulfilling that online form).