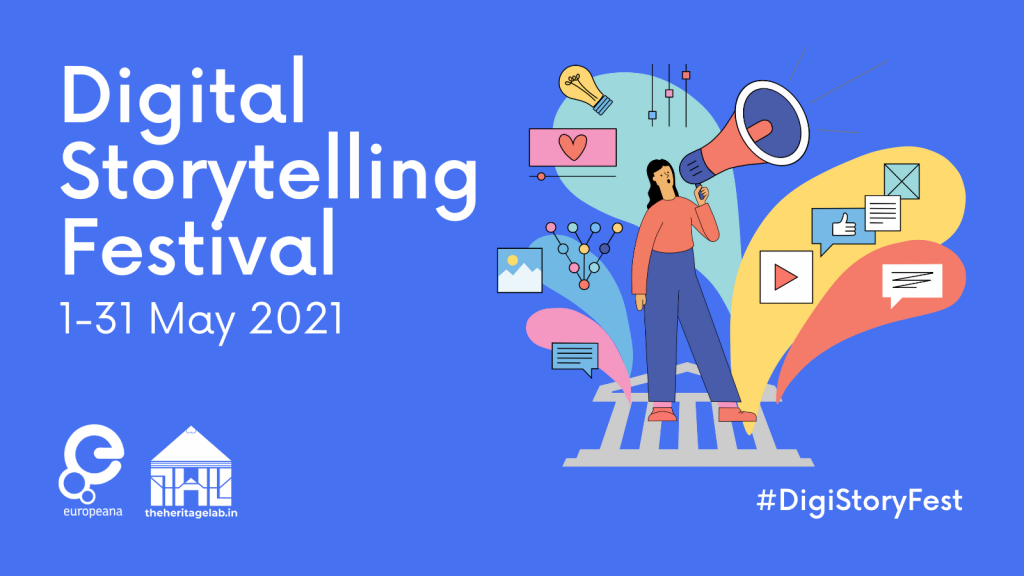 Stories connect people. We think cultural heritage does too.
Digital Storytelling Festival is an online event by Europeana and The Heritage Lab, non-profits in Europe and India bringing culture to people digitally.
There are millions of openly licensed digitised objects from cultural institutions across the world. Turning them into stories is an opportunity to reach the audiences even when the institutions' buildings are closed, to create engaging experiences and to remain relevant.
Throughout May, we're inviting curators, communication and social media professionals, museum educators, students and everyone interested in creating engaging digital stories to:
discover tools and techniques to create digital stories
get inspired by amazing open access cultural heritage collections from around the world
follow step-by-step tutorials created by experts in the culture sector
Digital Storytelling Festival is a creative competition: an opportunity to put skills and tools into practice, make ideas happen and get feedback from a professional jury and an international audience.
What story will you tell? #DigiStoryFest
For more, please visit here.