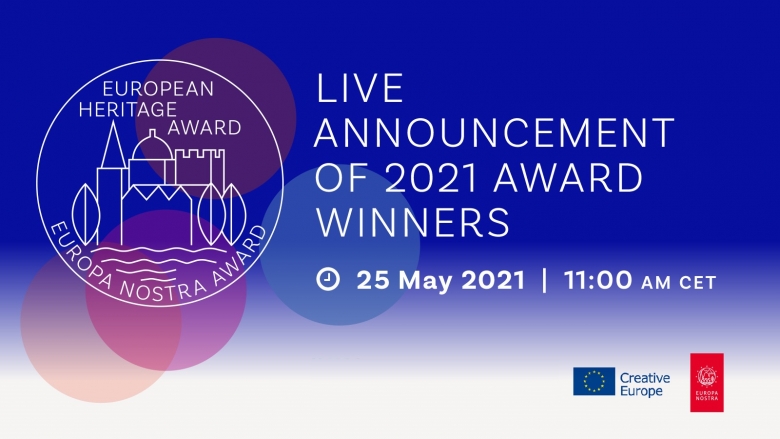 Heritage professionals, volunteers, journalists and supporters from across Europe and beyond are invited to join us for the Live Announcement of the 2021 Winners of the European Heritage Awards / Europa Nostra Awards on 25 May (11:00-12:00 CET).
On this occasion, we shall unveil and celebrate exemplary heritage achievements from across Europe which have been selected by European Juries to receive Europe's top honour in the field.
Mariya Gabriel, European Commissioner for Innovation, Research, Culture, Education and Youth, and Hermann Parzinger, Executive President of Europa Nostra, will co-host this live celebration, which will be moderated by Sneška Quaedvlieg-Mihailović, Secretary General of Europa Nostra.
Join us live on 25 May and discover Europe's winning heritage achievements in the following four categories:
1) conservation projects
2) research projects
3) dedicated service to heritage by individuals or organisations, and
4) education, training and awareness-raising projects.
The European Heritage Awards / Europa Nostra Awards were established by the European Commission in 2002 and have been run by Europa Nostra ever since. The Awards have the support of the Creative Europe programme of the European Union.
For more information, please visit here.