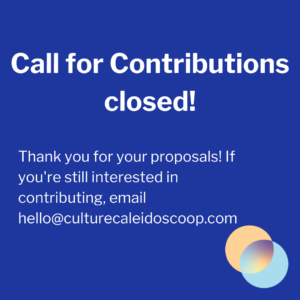 At Culture Caleidoscoop, we believe that conversations should be ongoing. We want to continue to be a host for continuing conversations on our journal issue themes. That's why we continue to accept proposals on all our call for contributions – even after the deadlines.
All proposals submitted before the 12 April 2022 deadline will be considered for publication in our autumn issue. If you'd still like to contribute on this topic, please get in touch with us. We will consider later proposals for publication after the autumn issue.
Find the full call for contributions here.