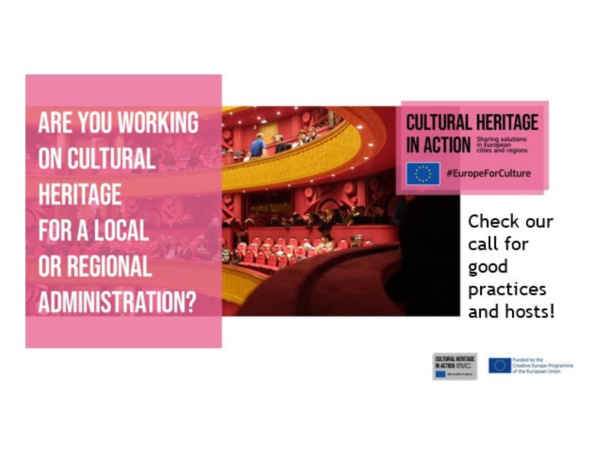 The peer learning programme Cultural Heritage in Action, in which ERRIN is a partner, continues with the second phase in 2021-2023. Started in 2020, it already allowed over 100 local and regional policymakers to exchange knowledge on cultural heritage, with a focus on participatory governance, adaptive reuse of heritage buildings and quality of interventions. It will now keep on empowering European cities and regions to strengthen their cultural heritage policies and initiatives as well as develop innovative solutions to preserve cultural heritage assets.
In 2021-2023, CHA will look at innovative practices, which can inspire other cities and regions and have a real impact on the ground, on three enlarged topics:
Recovery and resilience through cultural heritage in a post-pandemic world
Cultural heritage for local sustainable development
Governance and financing: new roles for local and regional authorities
The project will widen its catalogue with 30 more good practices and will organise a set of peer-learning activities, including five onsite peer learning visits to take place between February and November 2022.
Two calls are already open:
The continuous call for good practices – find out more here or directly apply using this link.
The call to host one of the onsite peer learning visits (deadline: 31 December 2021) – learn more and download the application document here.